Upcoming Schedule
Acoustic, Folk/Americana
Thursday, October 17th @ 7:00pm
10/17 @ 7:00PM
Astra Kelly is a tremendous talent with a lyric-based, melodic sound and soaring vocals. Her performances are passionate, full of energy and a powerful expression of her art and sound. Eclectic in style and genre, she uniquely pays tribute to other artists (spanning generations of hits) while her original music draws from her soulful Chicago roots fused with indie folk and Americana. She's been nominated numerous times for a San Diego Music Award including Best Acoustic Artist, Best Local Recording, and Best Rock Album, and her music video "All I Got" was showcased in the San Diego Film Festival. She's released nine records on her own label, toured the country extensively and has shared the stage with artists such as; Sara Bareilles, Collective Soul, Shawn Mullins, Widespread Panic, Marshall Tucker, and Meshell Ndegeocello. She also writes and produces music for other artists, launched and DJ'd the Homegrown Hour on 102.1 KPRI in San Diego and has promoted and hosted numerous showcases to support the local music scene. Available for bars, lounges, restaurants, wineries/breweries, house concerts, private parties and events.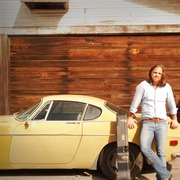 Folk/Americana, Reggae/Island, Indie
Thursday, October 24th @ 7:00pm
10/24 @ 7:00PM
With over 20 years experience playing music and endorsements from Taylor Guitars and Gigtown, Sam has been lucky enough to make it his full time job. He's written and recorded 5 albums, as a solo artist and as a part of 22 Kings, one of which was produced by Alex Wong, producer of Delta Rae's "Carry the Fire." He recently got back from a 5th national tour with 22 Kings which has included stops at Oysterfest, SXSW and NAMM, among many others..