Upcoming Schedule
Pop, Folk/Americana, Country
Saturday, November 23rd @ 12:00pm
11/23 @ 12:00PM
Jonathan Walsh is a singer/songwriter raised in Yorktown, VA. Audiences have compared him to artists such as Jason Mraz & Jack Johnson, but mark an undefinable quality that keep the eyes and ears tuned to the words & the story. Since moving to San Diego from New York city, his music has evolved elements of Folk & Rock as well. Jonathan writes about what he knows; life, love and the beauty found in both. Ever the optimist, he penned his first song at 18, and released his first solo album (Keeper of a Dream) at 23. He picked up the acoustic guitar in 2006, and fell in love with it's rhythm and sound. He found a place in the San Diego scene with his first band, The Yes Team, he can currently be found playing solo around San Diego, or playing with his band, Mojo Jackson.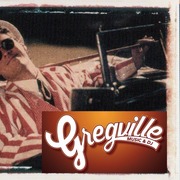 Acoustic
Sunday, November 24th @ 12:00pm
11/24 @ 12:00PM
HEY THERE - Welcome to Gregville, USA.! :) From my awesome originals to John Mayer and Christ Stapleton to Jimmy Buffett, Jason Mraz to James Taylor, Frank Sinatra to Bruno Mars, I can either rock the house with songs that range from Sublime to Sinatra or keep it nice and quiet for a background ambience setting. Having performed for hundreds of corporate events and private parties, I am extremely customer-focused and guarantee 100% satisfaction. Available for most dates within driving distance of the San Diego region, I have my own sound system and lights which I set up prior to performance time. Always professional, I dress for the occasion be it tuxedo to Hawaiian shirts! Having performed for hundreds of corporate and private parties, I am comfortable with both background ambience or more ambience-oriented - type settings. Recent Reviews - Gigmasters/YELP - "Greg was absolutely perfect for our occasion. He can play any kind of music and is tuned in to what people want to hear. Everyone at our party remarked about how nice the music was. Not just that it was there but how really enjoyable it was. He's got a nice smooth voice, is a friendly good looking guy with a great smile and is sincerely trying to please the crowd. He is also very easy to work with in terms of where and how to set up his gear. We couldn't have been happier with his performance." "Greg was professional and accomodating throughout the whole booking and party planning process. We had a backyard party for my dad's 50th birthday with about 80 guests. Greg brought everyone together through his performance without taking away from people meeting and catching up with each other. By the end of the night, he was just another guest at the party enjoying the night with friends. Overall, Greg was a great addition to our party and I will recommend him to anyone looking for a professional and entertaining musician." Gimme a chance to BRING IT! Best, Greg
Acoustic, Pop, R&B
Saturday, November 30th @ 12:00pm
11/30 @ 12:00PM
Alex is a full time versatile performer who entertains audiences throughout Southern California. Her passion for vocal performance spans multiple music genres from classical, pop, R&B to country and rock. She sings acoustic pop/soul and Pop/opera cover songs by artists such as Adele, John Legend, Beyonce, Lady Gaga, Ed Sheeran, Bruno Mars, Elton John, Elvis Presley, Maroon 5, Andrea Bocelli, Celine Dion, and many more. She is also versed in old Italian and Spanish Bel Canto. Alex holds a Bachelors degree in music from Point Loma Nazarene University where she was classically trained as an opera singer, and brings rich, soaringly clear vocals as a lyric operatic soprano. She can sing in Italian, Spanish, French, German, and English. With her guitar and keyboard, she can be seen performing at the Westgate Hotel, Cicciotti's Trattoria, Masters Kitchen and Cocktail, Exhale, The Bridges and The Inn at Rancho Santa Fe, The Roxy, Crush, Priority Public House, The Hilton Mission Bay, Ignite Bistro, and St. Tropez Bistro & Beyond, Le Papagayo, and Solterra. Alex has also recently performed at The Voice open mic night in Los Angeles at the Hotel Cafe. She has performed with internationally acclaimed Tenor, Daniel Hendrick, master classical guitarist Julio De La Huerta, San Diego Opera's Bernardo Bermudez and Eric Whitacre at Carnegie Hall. With her powerful voice and beautiful heart, Alex has a way of personally connecting with her audience and will always make you feel special. From living rooms, to weddings, to concert halls, she will tailor the sets to fit the venue. Always professional, and reliable, Alex can provide her own PA system and bring her own instruments. She can also bring additional musicians if needed. She is based in San Diego, and is also willing to travel further if accommodations are provided.
Venue Details
Address:
236 S Coast Hwy, Oceanside, CA
Phone:
760-231-1743
Website: