Upcoming Schedule
Acoustic
Saturday, August 10th @ 3:00pm
8/10 @ 3:00PM
PROFESSIONAL ENTERTAINMENT FOR YOUR EVENT! One of the hottest entertainers in the area, Chris James generates energy and excitement everywhere he performs. He is a three-time San Diego Music Award winner performing up to 300 shows a year. His solo shows have won rave reviews with his mixture of live loops and harmonies. Touring nationally, his performances have ranged from stadiums to small living rooms. He has shared the stage with national acts such as Sugar Ray, Hootie and the Blowfish, Lit, Vertical Horizon, The Calling, Gin Blossoms, Pete Best (former Beatles drummer), Switchfoot, CCR, REO Speedwagon, The Pat McGee Band, Five For Fighting, A.J. Croce, and the list goes on.
Acoustic
Saturday, September 14th @ 3:00pm
9/14 @ 3:00PM
Experienced, versatile, professional San Diego based performing acoustic singer and guitarist.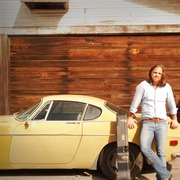 Folk/Americana, Reggae/Island, Indie
Saturday, October 12th @ 3:00pm
10/12 @ 3:00PM
With over 20 years experience playing music and endorsements from Taylor Guitars and Gigtown, Sam has been lucky enough to make it his full time job. He's written and recorded 5 albums, as a solo artist and as a part of 22 Kings, one of which was produced by Alex Wong, producer of Delta Rae's "Carry the Fire." He recently got back from a 5th national tour with 22 Kings which has included stops at Oysterfest, SXSW and NAMM, among many others..
Venue Details
Address:
7824 Girard Ave, San Diego, CA
Phone:
858-964-6488
Website: